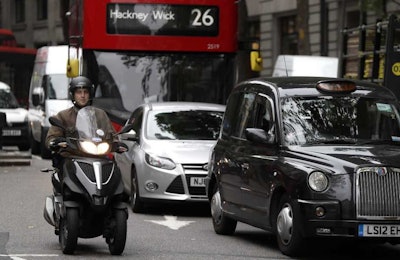 Britain's government says it will ban the sale of new cars and vans using diesel and gasoline starting in 2040 as authorities move to tackle air pollution.
The decision announced Wednesday by Environment Secretary Michael Gove follows similar moves in France and Norway. It also comes as the technology for electrical cars improves.
Gove told the BBC that "there is no alternative to embracing new technology."
Britain's government is expected to announce a 255 million pound ($326 million) fund to help local communities address diesel pollution. The measures are part of a clean air strategy authorities are due to publish Wednesday, only days before a deadline mandated by the High Court.
Campaigners want the final plans to have government-funded and mandated clean air zones, together with a diesel scrappage scheme.