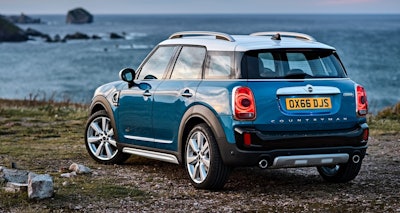 German automaker BMW says it will manufacture the electric version of its Mini compacts at its factory in Oxford, England.
The production decision comes at a time when automakers are scrutinizing investment plans due to Britain's impending departure from the European Union.
BMW AG said Tuesday the electric Mini would be based on the three-door model. Most of those are already made at the Oxford plant. The electric drive train is to be made in Germany at factories in Landshut and Dingolfing, Germany.
The company said it had neither sought nor received assurances that it would not be hit with customs duties when it ships parts to Britain. Britain's future trade relationship with the EU is uncertain and will be the topic of complex exit negotiations over the coming months.