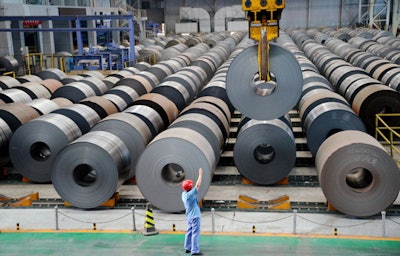 President Donald Trump is directing the administration to investigate whether steel imports are jeopardizing U.S. national security.
In the Oval Office on Thursday, Trump signed a memo ordering the investigation while surrounded by executives from U.S. steelmakers.
A 1960s trade law gives the president authority to restrict imports if they are determined to be harmful to U.S. security interests. The law requires that the investigation be concluded within 270 days. Commerce Secretary Wilbur Ross says the timeline will be expedited.
U.S. prominence in the steel industry has been slipping for decades.
According to the Belgium-based World Steel Association, American-made steel once accounted for roughly 20 percent of global production, but had slipped to less than 5 percent by 2015.
China made up less than 3 percent of U.S. steel imports.