Boutique manufacturers Astir Frames, Bouwmeester Composites and Finch Composites are taking advantage of South Australia's strong manufacturing history and access to university testing facilities to gain a foothold in the potentially lucrative cycling market.
The global bicycle industry was worth $48 billion in 2014, driven by the sale of about 133 million bikes. It is expected to reach an estimated $65 billion by 2019 on the back of rising fuel prices and growing traffic congestion.
General Motors Holden's car manufacturing plant in Adelaide will close next year, costing thousands of jobs not only at the plant but also at component manufacturers that have supplied it for decades.
Astir Frames specialises in long-lasting tailor made titanium bicycles. The bikes are built using parts from around the world and assembled in Adelaide, South Australia's capital city.
Founder James Moros said the decline of the automotive industry in the state was opening doors for him.
"If there are factory machines that are idle, I'll ask to use them. I'm not scavenging, but I'm utilising available equipment that other people aren't using at the time," he said.
"Titanium is a beautiful material. It is precious, low maintenance, and you can leave it out for years without painting it."
Moros has exhibited at the Tour Down Under for the past two years, and said it was a great opportunity to showcase his brand.
"People who bought my bikes saw me and talked about how pleased they were with my bikes. It's a testament that the bikes that I made for them are working fantastically," Moro said.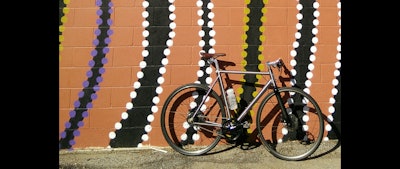 South Australia has hosted the southern hemisphere's biggest cycling race the Tour Down Under since 1999. It has also produced many of the nation's best riders including Rohan Dennis, Stuart O'Grady and Jack Bobridge.
Astir Frames sold 30 bikes last year and is on track to increase sales by more than 30 per cent this year.
Bouwmeester Composites has also found success in South Australia, with original estimates suggesting a production of 1000 wheels last year.
Since the launch of its product at the end of 2014, sales have been in line with the forecasts with 50 per cent of sales contributed coming from exports.
The company manufactures high performance carbon fibre wheels for off-road racing bikes.
Founder and CEO Mello Bouwmeester brought the composites work to Adelaide after previously manufacturing overseas.
"We wanted to have total control over our manufacturing and intellectual property," he said.
"Manufacturing in SA allows for us to speed up our R&D cycle and also maintain strict quality control practices.
"A wheel set sells for $3500. Which is competitive against some of the big overseas brands that predominantly have their wheels made in Asia."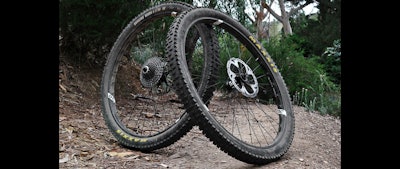 Finch Composites is another company showing promise.
The company is working on prototype carbon wheels equipped with disc brakes for racing bikes.
The UCI is allowing the use of disc brakes in 2016 and if this testing phase is a success, disc brakes will be permitted across the sport from 2017.
Finch is looking to partner with car component manufacturers who are looking to shore up new business ahead of the Holden closure.
Co-founder Ben Tripodi said he was able to work with one of the local universities to test the quality of the products.
"We partnered with Flinders University last year and we had access to their computational fluid dynamics (CFD), which allowed us to simulate many different wind conditions," he said.
Tripodi said disc brakes increased stopping performance for cyclists and the extra responsiveness made them safer.
"It allows them to brake a lot later so they can keep their maximum speed a lot longer into a corner, particularly downhill," he said.
"Our target market really is professionals like lawyers and accountants who like to ride on the weekend but have the money to spend and demand the highest quality and professional racers.
"We believe the majority of them we can sell in Australia however, we do really want to target the American market."
Prototype manufacture and final testing of Finch's carbon wheels is expected to take place in the coming months with the first production run coming towards the end of the year.