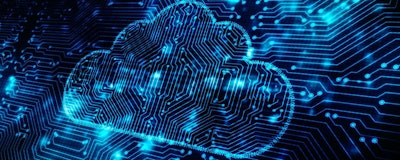 It's no secret that timely insights about what's happening across the business can help to dramatically improve operational flexibility and efficiency in manufacturing organizations. Hence the constant buzz about the Internet of things (IoT) and cutting-edge solutions designed to continually share data and optimize operations. No doubt these new solutions sound great for organizations with piles of extra cash laying around. But what if you're concerned about improving operational flexibility in the face of marketplace volatility and you don't have millions to spend year over year on new technologies? Or what if you don't want to wait years for a big system rollout to start making significant improvements. Then it may be time to look at what the latest generation of cloud-based solution offerings, along with some good old fashioned process discipline, can do for organizational flexibility and efficiency.
Seeing Across Disparate Systems
ERP. MES. CRM. CMMS. Loads of spreadsheets. Financial reporting systems … and more. Most manufacturers already have plenty of data for fine-tuning operations and keeping goals on track. The problem is that the data usually lives in different databases and the reporting processes involved with pulling, compiling and analyzing key performance indicators (KPIs) can take weeks or months. In the meantime, teams at all levels of the organization overlook production shortfalls or other issues that can snowball into big challenges over the days and weeks they are left unaddressed.
A good cloud-based solution can effectively eliminate the chain reaction of issues caused by slow reporting by providing a centralized repository and portal for all organizational data. When everyone from executives to front-line managers can use job-specific dashboards to access up-to-date information, it becomes possible to communicate proactively and quickly adjust activities based on what's happening on an hour-by-hour or day-by-day basis.
Options That Make More Business Sense
Part of the beauty of cloud solutions is that because the infrastructure lives and is managed off site, manufacturers can implement them faster and they are more cost effective than traditional enterprise solutions. This gives manufacturers more good options for pursuing flexible operations than ever before. Consider a company looking for a way to pull data from programmable logic controllers (PLCs) on machines. Traditionally, the best option was to implement an onsite MES system, requiring significant software and hardware investments and potentially months to implement. With a cloud solution, it may be possible to pull the PLC data right from the machines, with minimal configuration challenges. Or consider a large company facing a years-long rollout of an MES system across all its facilities. A cloud-based data integration solution along with some web-based dashboards could provide a cost-effective interim solution for driving performance improvements.
Success Takes More Than Timely Insights
Like any type of technology, all cloud-based solutions are not created equal. That's why it's important to look beyond data integration possibilities and reporting features when evaluating solution options. For example, some popular business intelligence solutions do a great job of consolidating data and providing analysis in impressive-looking charts. But visualization without quick and decisive action is pointless. A good solution will tie incoming data to specific organizational processes for people at the right levels of the organization to quickly act on. Of course, that also means that people need to be properly trained on and committed to using the solution, or little will change.
What About Security?
With the constant headlines about data breaches and hacking in the news, no discussion of cloud-based solutions would be complete without considering security. After all, the idea of sending sensitive company data to an offsite repository can be unsettling. The reality is that your data is vulnerable to hackers whether it's on or offsite. What's important is to carefully consider the provider's reputation along with the security protocols, technologies and procedures they are using. In many cases, a cloud solution provider's security posture may be stronger than what your internal team can support. It's also important to remember that even the best security measures don't matter if your team overlooks important administrative responsibilities by forgetting to remove the privileges of former employees, for example.
Putting Flexibility First
With all the innovative solutions and technology that are available nowadays, it's easy to get caught up in the hype of a trend. Ultimately, what's important is ensuring you can quickly collect and analyze the right data for the goals you are trying to accomplish — and use it to make rapid, informed decisions. Does that mean you need sensors and a lot of expensive new equipment? Probably not.
At the end of the day, every manufacturer today needs to be prepared to respond quickly to market volatility. Fortunately, solution providers are coming up with very cost-effective ways to do that in the Cloud through data integration and well-designed processes. That's why, if you're looking for solution options for keeping business goals on track (every day, week, month and year) and increasing your competitive edge, it's important to explore the right cloud-based options for your operations.
Kenneth Koenemann is Vice President of Technology and Supply Chain for TBM Consulting Group.