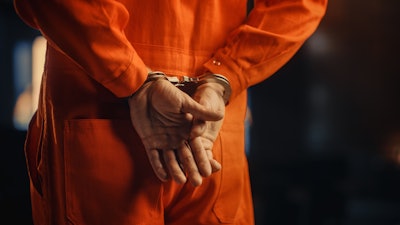 iStock
Xiaoqing Zheng, a 59-year-old resident of Niskayuna, New York, today received a 24-month prison sentence for conspiring to steal trade secrets from General Electric, and knowing or intending to benefit the People's Republic of China (PRC).
Zheng was convicted of conspiracy to commit economic espionage after a four-week jury trial that ended on March 31, 2022.
According to court documents, Zheng was an engineer who specialized in turbine sealing technology at GE Power in Schenectady, New York. He worked at GE from 2008 until the summer of 2018.
At trial, evidence showed that Zheng and others in China conspired to steal GE's trade secrets surrounding the company's ground-based and aviation-based turbine technologies, knowing or intending to benefit the PRC and one or more foreign instrumentalities, including China-based companies and universities that research, develop and manufacture parts for turbines.
"This is a case of textbook economic espionage. Zheng exploited his position of trust, betrayed his employer and conspired with the government of China to steal innovative American technology," said Assistant Attorney General Matthew G. Olsen of the Justice Department's National Security Division.
U.S. District Judge Mae A. D'Agostino also sentenced Zheng to pay a $7,500 fine and serve one year of post-imprisonment supervised release.
"American ingenuity is an integral part of the United States economic security – it is what has guided the U.S. to become the global leader, even as China seeks to topple our status," said Assistant Director Alan E. Kohler Jr. of the FBI Counterintelligence Division. "Xiaoqing Zheng was a Thousand Talents Program member and willingly stole proprietary technology and sent it back to the PRC. Let today's sentencing serve as a reminder that the FBI remains dedicated in our pursuit of those who collaborate with the People's Republic of China (PRC) and steal American trade secrets."
The Thousand Talents Program was designed by the Chinese government to recruit overseas experts in science and technology.