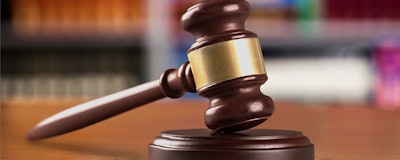 BOISE, Idaho (AP) — Ten people have been indicted on charges of wire fraud, counterfeiting and money laundering amid FBI raids Wednesday at several Boise-area businesses and homes involving a massive scheme to peddle counterfeit cellphones and other tech gear, according to court documents.
In the federal indictment prosecutors say the group defrauded consumers by smuggling in counterfeit devices from Hong Kong and China and then repackaging them to sell as new, brand-name products via Amazon and eBay.
Prosecutors claim in the indictment that the group sunk the profits into high-end cars, parcels of property including the Morning Star Christian Church, and real estate in Brazil as well as more than 50 different bank accounts.
The profits exceeded $10 million, according to the indictment.
The raids involved agents from the FBI, IRS, Department of Homeland Security and U.S. Postal inspectors and were carried out at homes and businesses owned or associated with several members of the Babichenko family.
Pavel, Piotr, Timofey, Gennady, Kristina, Natalya Babichenko and Anna and Mikhail Iyerusalimets are all relatives who lived in bedroom communities surrounding Boise, according to the indictment.
Together, they owned, operated and worked at more than 40 businesses and nonprofits including cellphone distributors, dental offices and a Pentecostal Russian Christian church.
Also indicted were Artur Pupko and David Bibikov who each operated six more businesses, according to court documents.
Calls to many of the businesses listed on the indictment went unanswered and the people named in the indictment could not be immediately reached. It was not yet known if any of the defendants had obtained attorneys.