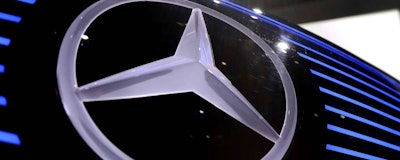 BERLIN (AP) — The German Transport Ministry says the country's motor transport authority will examine cars made by Daimler amid an investigation into suspected manipulation of diesel emissions controls.
Daimler said in May that prosecutors would search several offices in Germany and it was cooperating with the probe.
Company representatives met with a Transport Ministry commission Thursday following a report by the Sueddeutsche Zeitung newspaper, citing a search warrant, that over a million vehicles may have had engines whose software manipulated emissions levels. Neither the company nor prosecutors commented on that detail.
Ministry spokesman Ingo Strater said Friday the company "set out its position that Daimler is behaving in accordance with the law."
Strater said the Federal Motor Transport Authority is examining Daimler cars, as it has in the past other manufacturers' vehicles.