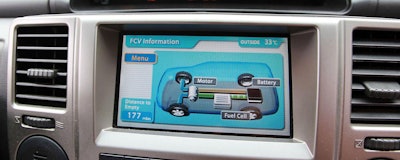 Participants in an annual cybersecurity conference this week discussed the potential hacking dangers of connected vehicles at length, USA Today reports.

The RSA Conference in San Francisco featured several events devoted to the topic, during which experts warned that hacking cars could become a significant issue over the next decade.

Currently, most cars on the road are too old to be hacked, and hacking of newer cars isn't widespread due to their novelty and complexity.

But every new car that hits the road likely offers some form of connected technology that could be exploited by hackers, and regulators currently have no method to test vehicles' vulnerability to cyberattacks.

In addition, consumers appear to value connectivity more than their vehicle's security, according to survey results from Kelley Blue Book.

"So if you've got GPS or Bluetooth access or a WiFi hotspot in your car, which is coming, there's a wide range of hacks for getting in," KBB's Karl Brauer said at the conference.

Charlie Miller and Chris Valasek, meanwhile, urged the auto industry and tech community to become more involved in helping to keep vehicle controls out of the hands of hackers.
The two "friendly hackers" last year used a laptop to remotely gain control of a Jeep Cherokee. Fiat Chrysler subsequently recalled 1.4 million vehicles to close an open port in their Internet-connected radios.

"It can't just be five security guys solving the world's problems," Valasek said.