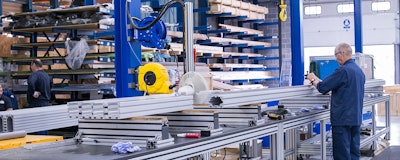 Companies are becoming more aggressive in their financial goals, with cost cutting being the mantra for many years. Indeed, in some organizations, when all the obvious cuts have been made, making the less obvious ones can begin to jeopardize the smooth-running of the business.
In manufacturing, we see an industry under pressure. An industry trying to do more with less. A more proactive approach is needed now to break out of this cycle of simply fulfilling demand. While it may seem unlikely to some, your Quality Manager or Quality Director, is in the perfect position to guide this strategy.
Reason One — A Focus That Is Principled And Positive
Quality leaders are focused on... quality. By this I mean customer satisfaction and reputation building are inherent in their goals. 'Quality' often means meeting the customer requirements or meeting safety objectives. They are high integrity individuals who make analytical decisions based on fact and with no hidden motive. It is this type of input that is needed when difficult choices have to be taken.
HepcoMotion, a manufacturer of linear motion systems and automation components, is an example of a company who lead with quality. As HepcoMotion manufacture everything in-house, no responsibility for quality can be delegated away. John Burrows, Group Quality Manager, defines his job as "ensuring that our customers get the best possible products." In industries striving for blocked out order books filled with repeat business, the Quality department's smooth operation can make this a reality.
Quality departments are often unfairly profiled as the inspector who comes in looking for problems at the end of a project. The truth behind this is that quality leaders, like John Burrows, believe the company can achieve greatness. So, if something goes wrong, there is a process or control that needs to be fixed. John is trusted at an operational level as someone to turn to when an issue is found. Leading from the front like this allows issues to be addressed earlier in the manufacturing process, instead of hidden from the inspector.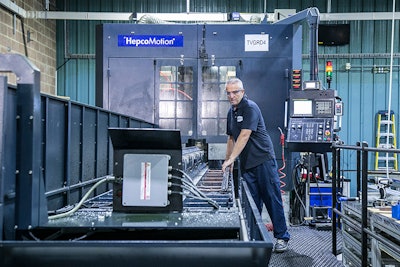 Reason Two — Business Intelligence In Non-Conformances
They understand how the business runs. They know the small details, the daily struggles as well as the big picture strategic goals. They work beyond silos to understand the internal processes that take requirements and turn them in to commercial products. This gives Quality Managers a deep understanding of where things can, and do, go wrong. They see where the trends are that provide opportunities for improvement. Quality leaders track non-conformances and the cost of these issues.
"The ability to cost Corrective Action Preventative Action (CAPA's) allows me to highlight areas that require attention," John continues: "where costs have been accrued from a variety of different reasons (work in progress, customer issues, final inspection issues for example). This gives us a much better picture of particular products that may require different processes or additional inspections. We can easily add costs of re-work, extra inspections etc. to an issue and so can get an accurate picture of what it has cost the business."
This is the kind of data-driven decision making that all companies are striving for. Executives often overlook the quality department as a partner in business intelligence. HepcoMotion have made great efforts to improve reporting and analysis, keeping in mind the strategic needs of the company.
View Ideagen's case study with HepcoMotion for more insight in to how they capitalized on leading with quality.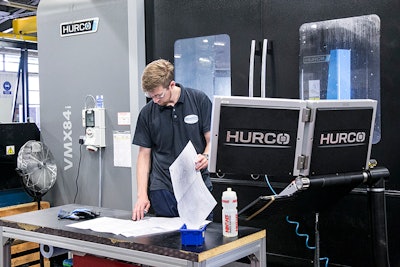 Reason Three — A Stabilizing Force
In many companies, each location operates within its own rules and business constraints with little sharing of best practices. Each location focuses on optimization. In itself a worthwhile activity that can have significant cost saving benefits, however at the public level it may not be enough to make an impact.
In a competitive market customers put a premium on suppliers that they can rely on. Reliability and repeatability are fundamental goals within the quality leader's principled and positive focus. It is part of "ensuring that our customers get the best possible products", as John says. When every customer knows they will get exactly what they need, orders grow. The wider market notices and the effects are transformative.
When sub-contracting part of the manufacture to suppliers, a part of the burden of reliability is taken. This is as long as you have chosen wisely, set the requirements and been realistic with lead times. The situation is different where you are the sole provider. This is the position that HepcoMotion is in as they do all their manufacturing in-house.
In recent years John's day to day focus has shifted as HepcoMotion adapt to deal with demand. Downtime is minimal and many of their machines run 24/7. Their order books are full; their focus on quality is undoubtedly a contributing factor. Customers expect the "HepcoMotion" standard, not the standard of a particular site. John Burrows understands that it takes more than a written policy to ensure success. For that reason, John spends increasing amounts of time at different manufacturing sites engaging people and establishing a true group-wide approach to quality.
Because when the reputation for quality and reliability is built, the impact of failing to meet a customer's expectation in a single instance can be devastating.
It is for these reasons that quality managers are the leaders that manufacturing needs.
Having previously worked in business intelligence for Ideagen, Jennifer Sillars brings a passion for data driven decision making to the realms of quality, compliance, audit and risk. As Product Marketing Executive at Ideagen, Jennifer's key objectives are to understand how customers use Ideagen's software and how the company can better serve them in their GRC challenges.