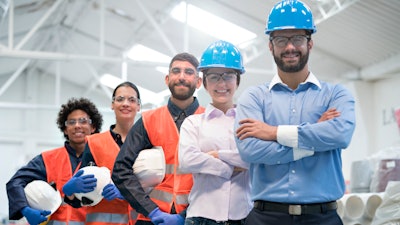 iStock
The Manufacturing Institute, the workforce development and education affiliate of the National Association of Manufacturers, in partnership with Colonial Life, released a study on the role of company culture and employee engagement in attracting and retaining talent.
"Manufacturers will need to fill around 4 million jobs by the end of the decade, and today our industry is facing significant structural workforce challenges, such as a tight labor market and the skills gap. Employers must do everything they can to bolster their talent attraction and retention efforts, and a vibrant, clearly defined company culture is a vital part of that," said MI President and Executive Director Carolyn Lee. "The study illustrates the importance of culture as well as employee priorities and strategies that manufacturers can pursue."
The study includes results of a survey of manufacturing employees, manufacturers and industry leaders fielded March through May 2023.
Key Findings:
Manufacturers see company culture as an important tool in recruiting employees. Nearly 87% of those completing the survey said that they communicate their company's culture in their interviews. Companies also incorporate culture into onboarding processes so that new hires can see commitment to core values.

Company culture also serves as an important way of retaining employees, particularly through social bonds. Nearly 97% of employees said that they stay because of their colleagues, including co-workers and their manager. Manufacturers have invested in building these bonds through encouraging referrals, organizing social events and providing flexibility.
Manufacturers have undertaken several efforts over the past year to better engage their workforce, with 69.2% hosting town hall meetings and 63.3% conducting employee engagement surveys.
Non-salary benefits play a key role in company culture. More than 79% of respondents agreed that the more employees understand about their non-salary benefits package, the more these workers feel cared for by their company.