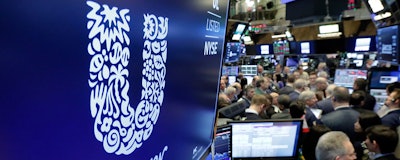 THE HAGUE, Netherlands (AP) — Anglo-Dutch consumer goods multinational Unilever, whose brands include Knorr and Dove, has scrapped a plan to consolidate its headquarters in the Netherlands following opposition from British shareholders.
The company, which has head offices in both Rotterdam and London, says in a statement Friday that the plan to make Rotterdam its sole headquarters "has not received support from a significant group of shareholders."
Unilever announced the plan in March as part of a package of structural changes that would make it "a simpler, more agile and more focused business."
The initial decision to leave London had attracted headlines in Britain, where there are concerns that the country might become less attractive to businesses because it is leaving the European Union and its seamless single market.
Unilever's chairman, Marijn Dekkers, said the board "continues to believe that simplifying our dual-headed structure would, over time, provide opportunities to further accelerate value creation and serve the best long-term interests of Unilever."