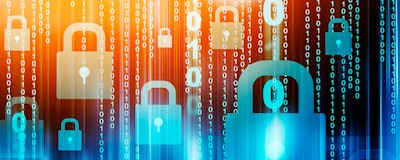 Until recently, data governance and data protection were seen as two different subjects. Data governance, the process of managing data and improving data quality, was a path to digital transformation in the factory, while data protection was narrower—ensuring your data didn't fall into the wrong hands.
But, with stories such as Facebook's Cambridge Analytica crisis still fresh in consumer minds, and the European Union's General Data Protection Regulation (GDPR) leading a wave of governments to adopt more stringent data regulation policies, the line between managing and securing data have blurred. And, many businesses still aren't sure how to address these challenges; according to a new study by the International Association of Privacy Professionals and Ernst & Young, 56 percent of organizations still aren't GDPR compliant, and 19 percent say they never will be. That's a problem for American manufacturers, as California prepares to launch its own regulations in 2020.
The good news: you can take advantage of the closer relationship between data governance and protection. Implementing a data governance framework will help you organize and gain deeper visibility into your business knowledge, giving you the support you need to comply with regulations.
Start by looking at data governance through the lens of GDPR—because even if you don't fall under GDPR jurisdiction (and any company with customers in the EU does), chances are you'll answer to another data authority soon.
Location: Where is Your Data Stored?
According to the GDPR, manufacturers need to be able to identify where they store personal data. In GDPR and data protection jargon, optimally you would have a comprehensive data map or data inventory overview. But, as many organizations store their critical master data in disparate systems, building such an overview can be like trying to put together a puzzle without an image from which to work.
Data governance addresses this very concern. By putting into place robust data governance, you'll develop a data glossary that tells you what data belongs to which systems, and data lineage diagrams that show you how data is flowing through the organization.
Accuracy: Is Your Data up to Date?
Understanding data location is important, but GDPR asks manufacturers to go a step further and keep track of data accuracy. If you discover that your data is incorrect, you must make every effort to fix it. But, if you lack a workflow to keep it updated, your compliance initiatives and customer experience will lag.
Having a data quality process and reporting capabilities are fundamental components of a data governance initiative. By developing a mindset for continuous improvement within the factory, and giving your team the tools to follow through, you'll meet data regulations as well.
Accountability: Who's Watching Your Data?
The GDPR requires manufacturers that manage personal data on a larger scale to appoint a data protection officer (DPO). The DPO is responsible for ensuring GDPR is met, and individuals have a point of contact if they have questions or concerns about their personal data. For some manufacturers, however, data drives enough critical processes that placing the entire burden on one executive is ill-advised.
Data governance initiatives spread this responsibility across several data owners and stewards, each of whom is responsible for maintaining an organization's data governance. By enabling these employees to work side by side, complementing and supporting each other, you'll have a greater business impact.
Achieving Greater Data Protection—and Beyond
With governing bodies taking a more critical look at how companies manage and protect their data, you'll need to adapt if you want to thrive in a more regulated world. But, you can secure your data and leverage it too.
Data governance does not only support data protection—it's also the key driver for many positive business outcomes, such as efficiency, compliance support, reputation, accurate reporting and customer experience improvements. If you don't already have the level of data governance you'd like, or your data governance efforts do not encompass all your personal data, there's no better time than now to give your business information a boost.
Randi Drinkwater is VP of Global Marketing Communications for Stibo Systems.