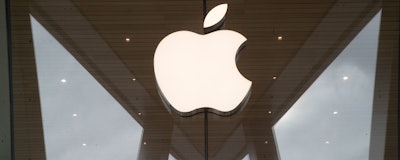 When Apple reported its latest quarterly results earlier this week, there were no major surprises: iPhone sales were slightly down year-over-year, services revenue reached a new all-time high and the segment formerly known as "Other products", now called "Wearables, Home and Accessories", continued to grow rapidly. Overall, the iPhone maker generated $11.56 billion in profit from $58.02 billion in sales, beating Wall Street estimates on the top and bottom line.

While a quarterly profit of $10+ billion is something we have come to expect from Apple over the past few years, it's important to remember just how remarkable the numbers that Apple routinely posts are in the grand scheme of things. According to the latest Fortune 500 list, fewer than 20 U.S. companies posted an ANNUAL profit above $10 billion in 2017. Apple did so in 9 of the past 10 QUARTERS.

The following chart, based on data taken from Apple's 10-K reports, shows the incredible transformation that the company underwent since the beginning of the 21st century. In 2001, Apple's total revenue amounted to $5.36 billion but came with a loss of $25 million. In fiscal 2018, Apple generated a net profit of $59.53 billion from $265.60 billion in revenue.