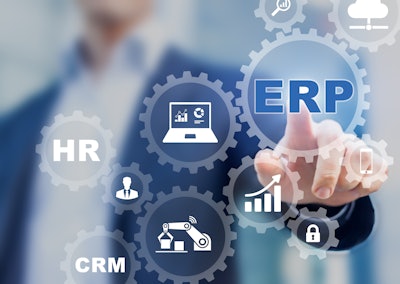 IFS recently launched IFS Applications 10, the new version of its enterprise applications suite. Highlights of the update include:
IFS Aurena: A state-of-the-art browser-based user experiencewith an intuitive interface.
AI/human-machine interaction: Drawing on artificial intelligence technology, the IFS Aurena Bot empowers users to interact with the system via voice or text input. It can be accessed from communications tools such as Skype, Skype for Business, and Facebook Messenger, as well as from within IFS Aurena.
Service-centric capabilities: This includes the ability to manage service work and contract quotations directly in the customer relationship management (CRM) module, enhanced support for multi-person and multi-occurrence work execution, continued investment in IFS Mobile Work Order, better management and visualization of resource demand and utilization, cost control and WIP accounting along with new capabilities to engage with customers across the service lifecycle and manage work outsourced to contractors.
Demand-driven MRP (DDMRP): DDMRP is an extension of traditional MRP that helps deal with challenges caused by short product lifecycles, long lead times and high demand variability. By introducing strategic inventory buffers, companies can reduce lead times and become increasingly demand-driven instead of having to rely on uncertain forecasts.
Manufacturing functionality: The new version boasts new and extended capabilities for traceability, quality management, recipe and formula management, batch balancing, rework and trade management.
Modern and cloud-friendly APIs: Open micro-service organized APIs, built according to the latest RESTful principles and the OASIS OData standard, ensure easy integration of data and processes in IFS Applications with IoT and AI technologies, Microsoft Office 365, and most other modern cloud technologies and SaaS solutions.