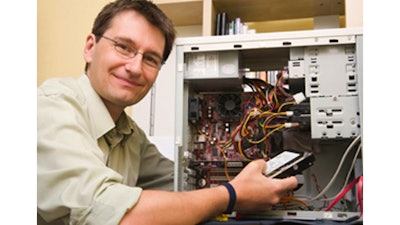 IFS (Itasca, IL) announced major updates to its IFS Field Service Management (FSM). IFS Field Service Management 6 features a number of enhancements, including:
New user experience (UX): With a completely reengineered, fully responsive front end, IFS FSM 6 will run on any browser and on any device at any time. The new UX features user-centric and intuitive action patterns as well as stunning graphic designs including high-resolution charts and diagrams.
Major performance boost in IFS Planning & Scheduling Optimization (PSO): The IFS PSO component of IFS FSM yields a 50% improvement in processing performance on Microsoft Azure. In addition, the maximum number of activities per standard Dynamic Scheduling Engine (DSE) for dynamic responsive processing has been significantly increased.
Next-generation configurability: Written in an all-new scripting language that empowers customers to configure data fields, workflows, and user behavior, IFS FSM 6 eliminates the need for costly customizations, providing greater agility while evergreen service management capabilities ensure seamless updates.
Key functional enhancements: Alongside these major new architectural changes, IFS FSM 6 introduces a multitude of significant new features and extensions to existing functionality in areas including increased scheduling optimization flexibility, warranty claims management, mobile synchronization, and user interface improvements.
Pay and deploy with even more flexibility: Customers can choose to deploy IFS FSM 6 as a true multi-tenant solution on the Microsoft Azure cloud, as a managed service in the cloud, or on-premise. This flexibility also offers customers choice in how they pay, from outright ownership to a monthly subscription.
www.ifsworld.com/us/industries/service/; 888-437-4968