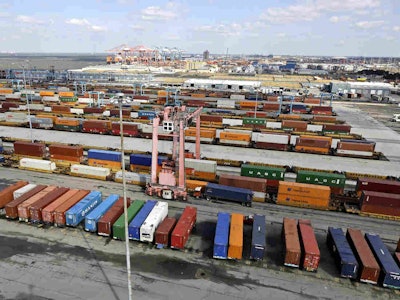 BERLIN (AP) — German Economy minister Peter Altmaier said Tuesday he's hopeful that there can be a worldwide reduction of trade barriers, despite ongoing threats by U.S. President Donald Trump to slap tariffs on steel and aluminum imports from the European Union and other countries.
"I have always expressed hope that we can come to a worldwide reduction of trade barriers," Altmaier told reporters in Berlin. "That should also be possible with the United States as part of a fair agreement."
The U.S. government said Monday it will take another 30 days to decide whether to impose tariffs on imports of steel and aluminum from the EU, Canada, and Mexico, extending a period of uncertainty for businesses in those regions.
The German government has said it expects "a permanent exemption" from the tariffs and Altmaier said the EU economy ministers would now consult how to proceed.
"We will decide together whether and when there will be negotiations," Altmaier said. "The European Union has always made clear that it is not convinced by arbitrary caps."
A spokeswoman for Chancellor Angela Merkel said in a statement earlier Tuesday that "the trans-Atlantic, economic relations are of great importance for both sides. Neither the EU nor the U.S. can have an interest in an escalation of their trade tensions."
It added that, "rather, both sides would profit from a further deepening of their trade relations."
Trump's administration decided in March to put tariffs of 25 percent on steel imports and 10 percent on aluminum imports, but excluded the EU and others pending negotiations.