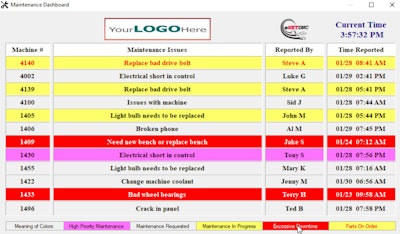 eNETDNC (Greenfield, WI) recently unveiled eNETMD, a maintenance dashboard designed to simplify scheduling and reporting. The customizable software features:
On-site hosting designed to limit network load.

Real-time analytics that provide full visibility of your facility and machine maintenance needs throughout the organization.

The ability to schedule or prioritize maintenance needs and manage weekly, monthly and yearly preventative maintenance.
An email server with automated notifications to improve communication.