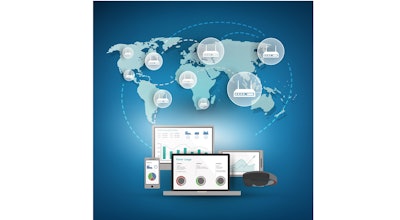 ICONICS (Foxboro, MA) offers its IoTWorX Industrial Internet of Things software automation suite that includes support for multiple operating systems, including Windows 10 IoT Enterprise, Windows 10 IoT Core and a variety of Linux systems including Ubuntu and Raspbian. Features include:
More secure cloud communications.

Built-in, real-time visualization and analytics.

Connections to automation equipment through industry protocols such as BACnet, SNMP, Modbus, OPC UA, and classic OPC Tunneling.
Optional Microsoft Azure services such as Power BI and Machine Learning can also be integrated.