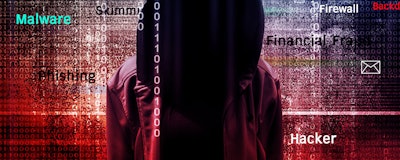 LONDON (AP) — Britain blamed the Russian government on Thursday for a cyberattack that hit businesses across Europe last year, accusing Moscow of "weaponizing information" in a new kind of warfare.
Foreign Minister Tariq Ahmad said "the U.K. government judges that the Russian government, specifically the Russian military, was responsible for the destructive NotPetya cyberattack of June 2017."
The fast-spreading outbreak of data-scrambling software centered on Ukraine, which is embroiled in a conflict with Moscow-backed separatists in the country's east. It spread to companies that do business with Ukraine, including U.S. pharmaceutical company Merck, Danish shipping firm A.P. Moller-Maersk and FedEx subsidiary TNT.
Ahmad said the "reckless" attack cost organizations hundreds of millions of dollars.
British Defense Secretary Gavin Williamson accused Russia of "undermining democracy, wrecking livelihoods by targeting critical infrastructure, and weaponizing information" with malicious cyberattacks.
"We must be primed and ready to tackle these stark and intensifying threats," Williamson said.
Danish defense minister Claus Hjort Frederiksen said intelligence agencies in Britain, Denmark and elsewhere had uncovered the Russian responsibility.
Speaking at a NATO defense ministers' meeting in Brussels, he said the hack was meant to cause damage and should "be compared with a military attack."
President Vladimir Putin's spokesman, Dmitry Peskov, denied Russia's involvement.
"We categorically deny the accusations. We consider them unfounded and baseless and see them as continuation of groundless Russophobic campaign," he said in a conference call with reporters.