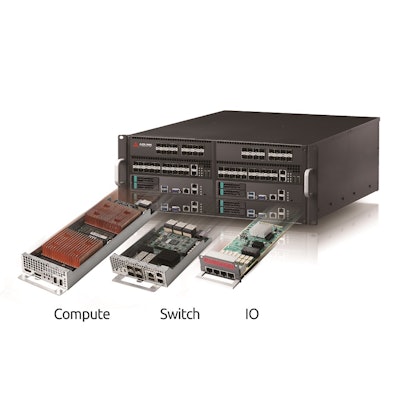 ADLINK, a provider of Industrial Internet of Things (IIoT) and communications platforms, and Wind River today announced the establishment of joint lab facilities in Shanghai, China and San Jose, CA, to promote the adoption of Network Functions Virtualization (NFV).
The R&D centers will feature Wind River Titanium Server software running on ADLINK's hardware platform based on the Modular Industrial Cloud Architecture (MICA) open framework.
The combination of technologies will offer a platform for software manufacturers, system device suppliers and service providers to test software rapidly through preliminary platform verification and system optimization, thus accelerating the application of NFV in the communications industry.
Unique to the industry, Wind River Titanium Server is a complete, commercial NFV infrastructure (NFVI) software platform that delivers carrier grade reliability and performance for NFV applications.
By integrating Titanium Server with ADLINK's rugged hardware platforms, NFV can be achieved at the network edge or in the data center, providing users with greater opportunities to maximize the performance and capacity of their NFV implementation and reduce operating expenses.
With Titanium Server as a software foundation, the industry can accelerate their NFV goals while ensuring carrier grade uptime and strict reliability mandated by telecom networks.
With its experience in carrier-class industrial computers and Ethernet product design and manufacturing for almost two decades, ADLINK released the new MICA open framework in March 2016, which employs a special, modular design to achieve Software-defined networking (SDN) and NFV along with the latest integrated hardware acceleration technology in order to speed up the processing of network data packages and video streaming.
All functions have been integrated into the open computing structure, satisfying the key requirement of the cloud computing era for resource distribution on-demand.
ADLINK will hold its MICA: The New 'Decide-Based-on-Demand' Structure of Industrial Application Servers technical seminars in Beijing, Nanjing and Shenzhen, China on August 30, September 6 and September 9, respectively, where ADLINK and Wind River will introduce technology related to MICA and Titanium Server.