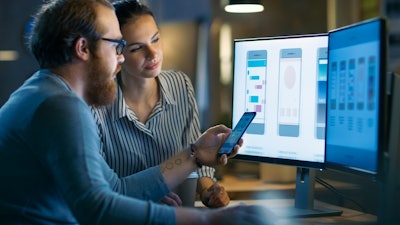 Enterprise software provider IFS recently announced that the company realized a 23 percent increase in net revenues to $606 million in 2018. Some of the areas that helped propel this growth included:
Cloud and SaaS saw year-over-year revenue increases of more than 300 percent.
License revenue was up 22 percent, driven by what IFS describes as "organic growth in the business."
Maintenance revenue was up 13 percent.
Consulting revenue was up 10 percent.
IFS CEO Darren Roos commented, "Our major engines of growth for the year ahead include IFS Aerospace & Defense, IFS Field Service Management and IFS Applications. Alongside these innovations will be a firm commitment to continue challenging the status quo while providing world-class customer service."
IFS CFO Milena Roveda added, "With an increase of 300 percent in cloud sales and a net revenue improvement of 23 percent versus 2017, we are outpacing the market by a factor of more than three." A number of major transformation projects were carried out in 2018 with the expressed aim to facilitate global growth and improve customer service. Projects included harmonizing customer service and support as IFS has continued to grow its footprint in the medium-to-large enterprise segments.
2018 also saw the launch of key products, including IFS Applications 10, IFS Field Service Management 6, and SaaS-based solutions in the IFS Aerospace & Defense product line.