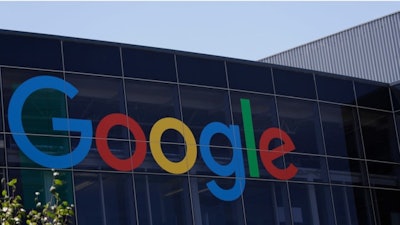 BERLIN (AP) — Google is abandoning plans to establish a campus for tech startups in Berlin after protests from residents worried about gentrification.
The internet giant confirmed reports Thursday it will sublet the former electrical substation in the capital's Kreuzberg district to two charitable organizations, Betterplace.org and Karuna.
Google has more than a dozen so-called campuses around the world. They are intended as hubs to bring together potential employees, startups and investors.
Protesters had recently picketed the Umspannwerk site with placards such as "Google go home."
Karuna, which helps disadvantaged children, said Google will pay 14 million euros ($16 million) toward renovation and maintenance for the coming five years.
Google said it will continue to work with startups in Berlin, which has become a magnet for tech companies in Germany in recent years.