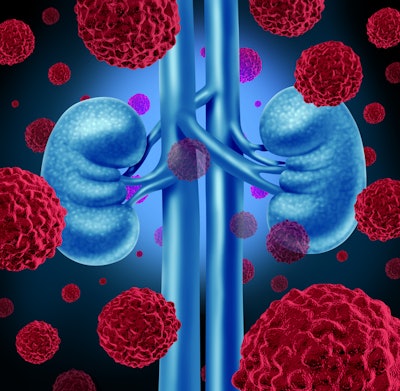 TOLEDO, Ohio (AP) — While most 16-year-olds are focusing on getting a driver's license or landing that first job, Alex Serpen can call himself a published researcher.
The Sylvania Southview High School junior was recently published in the International Journal of Biomedical and Clinical Engineering for his research project studying chronic kidney disease.
His project used a computer algorithm to analyze a data set of 400 patients to determine which ones would be most likely to be diagnosed with chronic kidney disease based on variables such as age, blood sugar level, and blood pressure.
"I wanted to do something with computer algorithms and apply it to health because I haven't seen that done a lot," he said.
The process could be used by doctors with a large number of patients to get a big-picture look at larger trends about the group's health and likelihood for the disease, he said. His work came out of a class project for a science program open to sophomores, juniors, and seniors in which students learn about how to conduct research and the scientific method, and then work on projects in fields ranging from psychology to biology.
Like many of his classmates, Alex presented his work at regional and state science fairs, though he also took it one step further to get it published.
"I wanted to get it published so I could get my name out there," he said. "I might want to continue with this (work) in the future and I wanted to be prepared for whatever I do in the future."
The scientific smarts run in the family. Alex's older sister, Jasmine, published her project from the science research curriculum in the journal Food and Nutrition Sciences. At the time, Blythe Tipping, who teaches the science research course, said she believed the older Serpen sibling's work was the high school's first to be published in a professional journal. Adding another is still very rare, Tipping said, adding that it is more common to have students successfully submit their work to high school or undergraduate publications, or play a role in a larger research project. She credited him for putting in many hours of work.
"It is a pretty tedious process (to be published)," she said. "There is a lot of revision that needs to take place." From the start of research to final publication, Alex estimates the work took him about a year.
The field of computational biology, or using computer programs with biological data, is an exciting area to study.
"I'd venture to say it is underappreciated," she said. "It's a pretty new field that is definitely growing."
He is now working on a new project for the science research class, this one involving genetics. Alex plans to study biomedical engineering, though he hasn't decided yet where he'd like to do so. Regardless of what comes next, he said it was an exciting day to learn he'd been published.
"It feels like I am a step ahead of the game," he said. "It's a satisfying feeling."