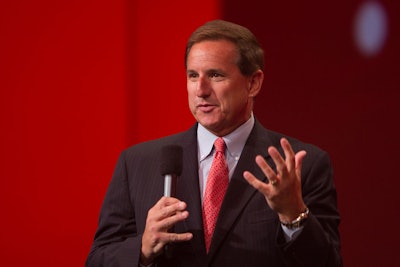 NEW YORK (AP) — Oracle is buying cloud company NetSuite in a deal valued at about $9.3 billion.
Oracle CEO Mark Hurd said in a statement on Thursday that the two company's cloud applications are complementary.
"We intend to invest heavily in both products - engineering and distribution," he said.
NetSuite Inc. stockholders will receive $109 per share, a 62 percent premium to the company's Wednesday closing price of $67.42.
The transaction is expected to close this year.
Oracle Corp.'s stock rose 80 cents, or 2 percent, to $41.73 in premarket trading.