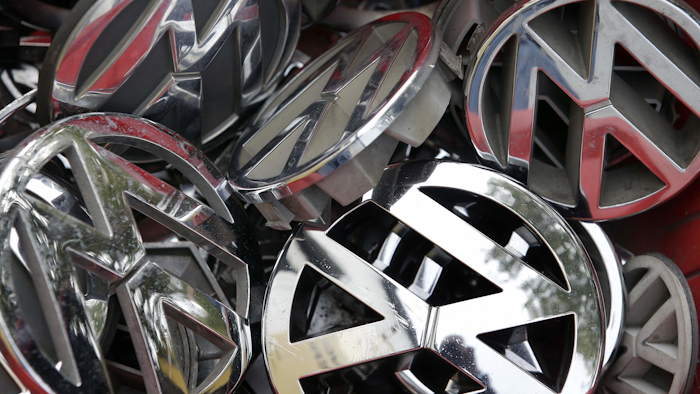 Volkswagen will pay $14.7 billion to resolve the bulk of its diesel emissions scandal in the U.S.

A federal court in San Francisco announced details of the settlement between the German automaker, U.S. regulators and consumers. The Associated Press reports that more than $10 billion will be used to either buy back or repair 475,000 vehicles equipped with software to manipulate their emissions levels during official testing.

Another $2.7 billion will be spent to mitigate pollution from those vehicles, while $2 billion will be used to conduct research on zero-emission vehicles. The environmental funding would increase if VW does not repurchase or fix 85 percent of the cars in question.
Attorneys characterized the agreement as the largest auto industry class-action settlement in American history.

"This historic agreement holds Volkswagen accountable for its betrayal of consumer trust and requires Volkswagen to repair the environmental damage it caused," Elizabeth Cabraser, the lead attorney for consumers that sued VW, told the AP.

Volkswagen will reportedly be required to purchase the cars outright or terminate leases in most cases because U.S. and California officials have not signed off on repairs that would comply with emissions limits. If approved, a fix would likely affect the vehicles' acceleration and fuel efficiency.

The deal also only covers vehicles with 2.0-liter engines; attorneys remain in talks about how to address an additional 80,000 3.0-liter vehicles. Owners of 2.0-liter vehicles could also elect to sue VW rather than accept a buy-back offer likely to average nearly $14,000.

A judge must still sign off on the settlement for it to take effect.

Volkswagen continues to face criminal probes in the U.S. and its native Germany, as well as potential civil penalties for violations of the Clean Air Act. The company recently bolstered the amount set aside to deal with the emissions crisis to $18 billion.