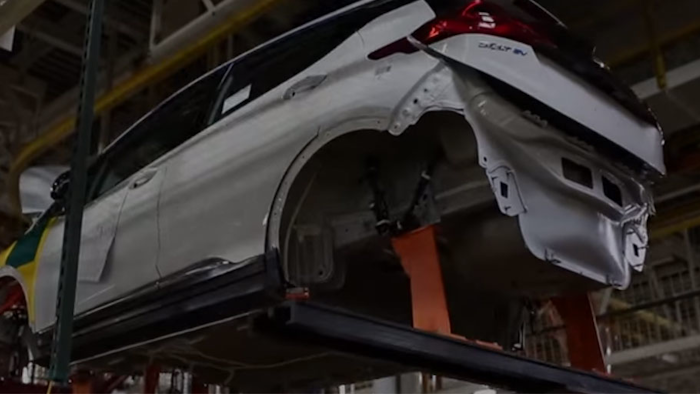 Chevrolet announced this week that its new all-electric vehicle is in pre-production and remains on schedule to roll off its assembly lines later this year.

A brief video posted to the company's YouTube account shows a white Bolt EV as it is moved around the General Motors plant in Lake Orion, Mich.

The footage also touts the crossover's 200-mile range on a single charge and its starting price of $30,000, which factors in a full $7,500 federal tax credit for purchases of electric vehicles.

Chevrolet unveiled the 2017 Bolt EV early this year at the Consumer Electronics Show in Las Vegas. GM CEO Mary Barra said that the car fulfilled a 2015 pledge to deliver "a long-range electric vehicle attainable by the masses."

Reports indicated that the Bolt EV should be in select dealerships by the end of 2016.