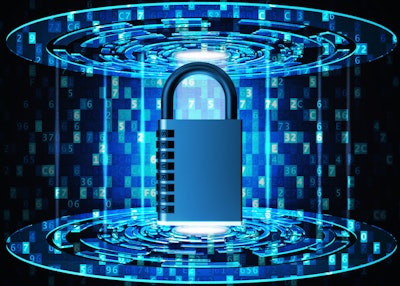 According to data and analytics provider IHS, there will be an estimated 86 billion machines and devices comprising the Industrial Internet of Things within the next 10 years.
Siemens has also released numbers stating that the industrial sector will produce more than six trillion gigabytes of data this year – a number that will only continue to increase. And looking exclusively at the U.S. manufacturing sector, it's estimated that, on average, each facility will need to secure about 60 unique connections to meet current and future automation/IoT needs.
Essentially, this is a ton of proprietary data flowing throughout a facility and/or up to a cloud-based network. With these dynamics reinforcing the need for expanded data security, it was not surprising to hear that Honeywell Process Solutions recently announced a collaborative agreement with Palo Alto Networks in an effort to boost their cyber security offerings for the industrial sector.
The agreement allows Honeywell's Industrial Cyber Security business to offer the Palo Alto Networks Next-Generation Security Platform.
Honeywell feels this offering, which is customizable and positioned as applicable to both cloud and non-cloud-based networks, will enable their customers to better guard against cyberattacks. In addition to lost data, these breeches can also create downtime and productivity losses for manufacturers. And interestingly enough, many of these "attacks" are not necessarily from malicious entities.
Vendors uploading testing applications or software via USBs that were used in other locations can be an unintentional source of viruses or bugs. Additionally, as more industrial companies leverage the power of mobility, more and more personal devices are being granted access to industrial networks. This increased exposure has escalated network security priorities throughout the industrial sector.
Honeywell feels the joint solution improves network traffic monitoring and advanced threat prevention across automation environments. "Connecting vital infrastructure to the Industrial Internet of Things (IIoT) comes with tremendous benefit, but also associated cyber risks," added Chad Kinzelberg, senior vice president of business and corporate development at Palo Alto Networks.
As Honeywell offers what they feel is an answer to industrial networking security needs, many questions still remain:
On which side of the house do security responsibilities lie – operations technology (OT) or information technology (IT)? How can these two entities be brought closer together?
What role/responsibility do embedded systems suppliers need to fill? Should the software housed within equipment and components be designed with enterprise security needs in mind?
How much data needs high-level protection, and can a local storage approach to cloud networking offer some security solutions?
Ideally, as industry partners continue to join forces in finding solutions, more and better answers to these questions will be identified and made available.