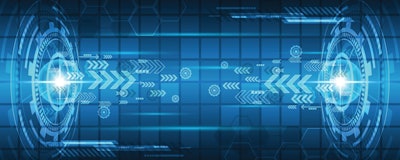 Remember the Pet Rock phenomenon from back in the mid-1970s? In name alone, at least, "air-as-a-service" conjures memories of that ingenious slice of marketing gimmickry. But for Germany's Kaeser Kompressoren, the global air compressor manufacturer that sells air-as-a-service, and for the many of its customers that actually use the service, it's not a gimmick at all, but rather a rock-solid business concept.
The air-as-a-service offering — a package deal whereby, instead of installing compressor equipment and leaving operation to the customer, Kaeser maintains the asset throughout its lifecycle, charging the customer based on air consumption rather than at a fixed rate — has led directly to a 30 percent reduction in commodity costs for the manufacturer. It also has yielded a profitable new business line with a lengthy list of satisfied customers. From their perspective, what's not to like about a competitively priced, turnkey compressor bundle in which maintenance and the commodity are included, and equipment downtime is significantly reduced?
Air-as-a-service is but one example of how manufacturers are leveraging a concept known as digital twin (in tandem with Industrial Internet of Things (IIOT) technologies and predictive analytics tools) to optimize operations, improve product quality, strengthen customer relationships and explore new business models. A digital twin is a dynamic, virtual representation of a real-world product or asset, developed using data generated by sensors on the actual, "physical" twin. A digital twin allows you and your partners to see everything that's happening with your products and assets in real time, and to anticipate problems before they occur. By analyzing the continuous flow of data supplied by sensors, not only can a manufacturer visualize how a product is performing and changing in the moment, they can pinpoint issues that allow them to improve a product, and, as Kaeser did, develop predictive maintenance programs and packages around that product.
Kaeser is among a growing contingent of manufacturers that are embracing digital twin for these very reasons. Gartner predicts that by 2020, at least 50 percent of manufacturers with annual revenues in excess of $5 billion will have at least one digital twin initiative launched for either products or assets. For manufacturers seeking to optimize and innovate, there's a compelling business case for digital "twinning" not just the products they make, but the facilities and equipment they use to make them:
To minimize downtime through predictive maintenance. A network of digital twins is key to making an air-as-a-service business model profitable. That network continuously monitors the condition of compressor equipment in the field. Predictive analytics tools applied to real-time data from that equipment give companies the means to spot and address potential maintenance issues before they become problems, minimizing service calls and downtime.
The just-in-time analysis capabilities that digital twin provides are critical for a manufacturer to head off potentially very costly equipment failures and downtime before they happen. They enable a company to detect anomalies and automate repair processes at the first sign of an issue. With digital twin, a manufacturer also can test to confirm a repair will actually address the targeted issue, before carrying out actual repairs on the physical product.
To improve product quality. All the data a manufacturer collects from a digital twin network provides valuable insight into product design, enabling a company to make design changes that hopefully result in fewer failures. Say sensor-gathered data from the network alert a manufacturer that a component on one of its products isn't functioning well in a certain type of harsh environment — extreme cold or heat, for example. By running test scenarios through a digital twin, the manufacturer can determine if subtle design changes would allow that component to function properly. Once the digital twin confirms that certain design tweaks actually will address the issue, the manufacturing process can be adjusted accordingly.
To see a more complete, multi-dimensional picture. When it comes to predictive maintenance, there's much to gain from multiple layers of data — layers that look beyond just predicting when a piece of equipment needs servicing. To turn data insight into a meaningful outcome, feed a digital twin with other quality data, beyond just performance data for a particular asset. Say the data flags a specific compressor component for potential failure. It would be helpful for the manufacturer if the digital twin could synthesize that information with information about which suppliers can deliver the part in time, who is certified to service the machine, what their availability is to install the part, etc. This type of end-to-end process data helps manufacturers maximize the power of digital twin and predictive analytics.
To get a single source of truth. Digital twin can help break down the siloes that limit many manufacturing enterprises, making it possible for them to work from a single version of the truth — a single set of digital twin master data that resides in a central location, on a single transactional and analytics platform, that various segments of the enterprise can access as needed. Using the "single source truth" model, a manufacturer also can compare quality data across multiple products to gain deeper insight into global quality issues.
To unite IT and OT. Suppliers are always urging their manufacturing customers to bring IT and operational teams (OT) together in implementing their digitalization plans. Digital twin can provide the platform to do just that. For example, my company, SAP, and Endress+Hauser, which makes field measurement instrumentation for a variety of process industries, recently announced a joint plan to fully integrate digital twins of Endress+Hauser instruments into SAP's cloud platform. The plan is to use an open platform concept to tightly integrate master and sensor data and measurement values into customer business, logistics and production processes to develop new digital services focused on predictive maintenance and predictive quality.
To strengthen relationships. Digital twin provides a framework for manufacturers to share information and collaborate with partners, suppliers and customers to improve products, maintain assets, better serve markets and create new business models. What's more, when a manufacturer's digital twin leads to improved product quality, less downtime, improved business processes and more appealing product and service bundles, that does wonders for relationships with customers.
To bolster training. Almost like training an astronaut or pilot in simulation mode before they actually fly a vessel, a digital twin can provide a training ground for employees who troubleshoot and service equipment.
Speaking of employees, a parting piece of advice: Investing in technology solutions such as digital twin and predictive analytics gets you only part of the way to becoming an intelligent digital enterprise. To maximize your tech investment, remember to invest in the people side of the equation, too. Managing tools like these takes trained, experienced people. Put them in the right positions, teach them to press the right buttons, then see how much digital twin can do for your manufacturing enterprise.
Pradeep Amladi is vice president and global marketing head for the manufacturing, energy and natural resources industries at SAP.