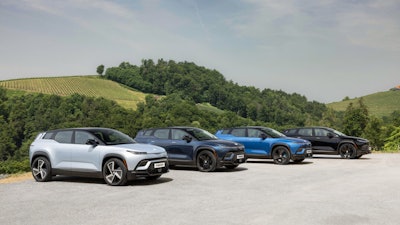 Fisker
Fisker announced today that it has built 5,000 Fisker Ocean SUVs and expects to ramp deliveries of the Ocean to 300 vehicle per day later this year.
"We want to thank our customers for their patience as we have refined our delivery processes," Chairman and CEO Henrik Fisker said. "As we complete the third quarter and move into the fourth, we are preparing to significantly increase our pace of deliveries in the US and Europe. We are expanding both our teams and our physical locations, and we are targeting deliveries of 300 vehicle per day to meet strong demand for the Fisker Ocean. I'm tremendously pleased that our company has geared up to achieve these milestones."
To date, Fisker has delivered over 900 customer vehicles in its European and U.S. launch markets. Several hundred more are expected to be delivered this week.