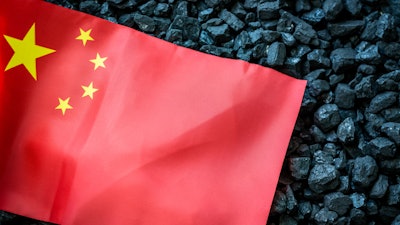 iStock
BEIJING (AP) — A coal mine fire in southern China killed 16 people on Sunday, according to local authorities.
The blaze broke out at the Shanjiaoshu coal mine in Panguan, a town in Guizhou province.
An initial investigation suggested the people who died were trapped after a conveyor belt caught fire, the Panzhou city government said in a statement posted on social media.
China, the world's largest emitter of greenhouse gases, continues to depend heavily on coal for electricity despite massive expansion of its wind and solar power capacity.
The country's coal mining industry has improved the safety conditions for workers in recent years but deaths still happen.