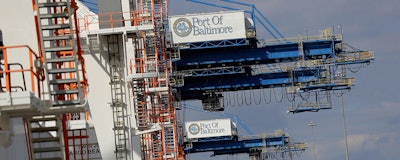 BRUSSELS (AP) — The head of the European Union's executive has warned the United States that the bloc will not negotiate trade concessions under threat, a day after President Donald Trump granted the EU only a one-month extension on steel and aluminum tariffs.
EU Commission President Jean-Claude Juncker told the European Parliament Wednesday that the exemption should be "unconditional and permanent."
Juncker added that "this should not happen between allies."
The 28-country EU has warned that it will retaliate if Trump goes ahead with the tariffs by May 31, a development that could set off a trans-Atlantic trade war.
"We will continue our negotiations with the U.S. but we will refuse to negotiate under threat," Juncker said. "We are now, pure and simple, calling for their withdrawal."