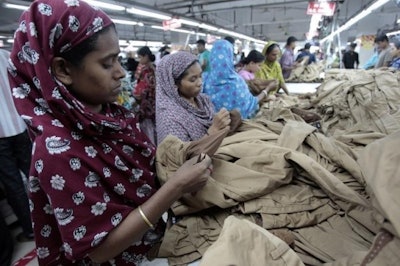 NEW YORK (AP) -- About 1,500 factories in Bangladesh are on track to be inspected by the end of August as part of a safety pact signed by more than 150 clothing brands and 20 countries, according to organizers of the pact.
In a conference call Monday, organizers said 10 pilot inspections were performed last November and December, and by the end of March, 250 inspections will have been completed.
The first 10 inspection reports will be available online Tuesday. A media briefing will be held in Dhaka that day.
The legally binding agreement, signed last May, was created in response to a building collapse on April 24, 2013, that killed more than 1,100 garment workers and was the deadliest disaster to hit Bangladesh's garment industry.