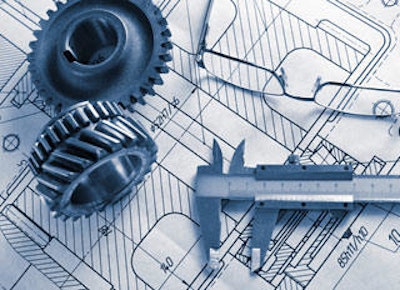 Previously, IMPO has covered the reshoring and nearshoring trends that are bringing jobs back to the U.S. and bordering countries. These trends are prevalent in the manufacturing production sector, as companies are finding the increasing costs of doing business abroad a deterrent to outsourcing. But according to the Information Services Group (ISG), this trend is not the same for engineering services.
The Engineering Services Outsourcing (ESO) market will grow significantly in 2014 and beyond, according to the latest research findings by ISG.
In 2012, the total spent on engineering services stood at $930 billion, and is expected to reach $1.4 trillion by 2020 – an increase of 50 percent in less than a decade. The total spent on ESO, meanwhile, was $325 billion in 2012 and is estimated to be growing at three to four times the rate of total spent on engineering.
By industry, the automotive sector is the major player in ESO and accounts for a quarter of global engineering research and development (ER&D). According to Jim Routzong, director at ISG, the key trend contributing to growth of ESO in the automotive sector is greater technology convergence and the higher usage of embedded systems.
"As the auto industry focuses on innovative automobile design, it has increasingly relied on embedded systems for major subsystems of powertrains, electrical systems and electronics, infotainment systems, chassis, and exterior systems," says Routzong. As vehicles become increasingly reliant on electronics, it's expected that this trend will continue.
Globally, greater demand from non-home markets is also driving OEMS to develop a greater global footprint to provide their services.
Why Outsource?
ISG has identified seven driving trends that have been driving the growth of engineering services outsourcing. These seven trends are covered in detail in ISG's white paper on ESO, but are briefly:
Cost reduction pressure
Pressure to reduce product lifecycle
Access to global talent
Product localization
Shrinking R&D budgets
Higher use of embedded systems
Technology convergence
The most crucial of these factors are the long-term economic pressures to reduce costs, as well as the need to shorten product cycle times – challenges that all sectors of manufacturing are grappling with. According to ISG, the increasing maturity of the ESO provider market is making outsourcing more viable and attractive for a growing number of their client organizations.
These ESO hubs are forming most rapidly in emerging markets, with Asia expected to gain the most from this shift. Western-based companies continue to globalize their engineering centers around the world, says Routzong, with United States-based corporations leading the way. "In the near future – potentially five years – the vast majority of a global or multinational corporation's engineering services operations, whether provided internally or sourced, will exist outside of the country of the corporations' home headquarters," he says.
Routzong insists that there are no inherent downsides to ESO. Traditionally with outsourcing, these risks have included turnover of personnel, changing and impeding government regulations, and overall management of a potentially more complicated service delivery model crossing many time zones and regions of the globe. "The key to mitigating these risks are sourcing best practices and maturity that include competitive procurement, market driven contractual terms, service level performance, effective governance, and properly defined and implemented operational processes and service integration," says Routzong.
And whereas the driver for reshoring and nearshoring of manufacturing production is the fact that it costs less to manufacture and assemble products closer to the end markets, this isn't the case with engineering services, which are typically more labor intensive and less capital intensive.
"With the significant reductions in communications costs, engineering services centers can exist globally to take advantage of lower cost labor markets and talent pulls of growing degreed and experienced engineers," Routzong explains. "Companies are recognizing that outsourcing can be an effective strategy to improve global ER&D operations and address critical needs."
---
If you have comments or questions about this article, or would like to be featured in an upcoming article, please contact me at [email protected] or on Twitter at @TalesFromTia.