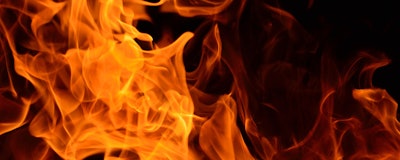 TEHRAN, Iran — Iran's semi-official ISNA news agency says a fire in an oil refinery in the city of Abadan in southwestern Khuzestan province has killed one person and injured 18.
Thursday's report says that the Abadan petrochemical complex caught fire on midnight Wednesday and that 10 of the injured were transferred to hospital.
The report didn't elaborate on what caused the fire.
Fires and similar incidents occur occasionally in Iran's aging oil-related facilities that were hit hard by years of Western sanctions.
A fire at an oil rig in southern Iran in October killed four workers. It happened just days after another fire at an oil refinery killed seven workers.
In 2016, several fires at Iranian petrochemical plants and facilities raised suspicions about hacking potentially having played a role in starting them.