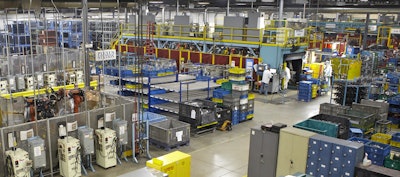 WINCHESTER, Ind. (AP) — An eastern Indiana auto parts factory that was slated to close later this year won't be shuttering its doors after all.
Indiana Marujun officials said last week that the factory with about 700 workers in Winchester is being sold to Japanese-based TOA Industries Co.
Marujun vice president Eric Fields tells The (Muncie) Star Press that the sale had been in negotiations for a few months. It isn't known how many jobs TOA Industries will keep from Marujun's workforce. The newspaper couldn't reach TOA Industries for comment and the company didn't immediately respond to an email sent Monday seeking comment.
Marujun had announced plans in November to close the factory that's the largest manufacturer in Randolph County.
TOA Industries already has a parts factory in Mooresville.