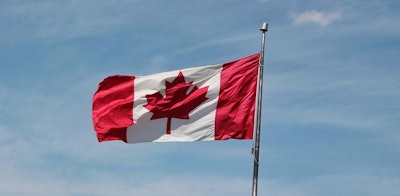 Canada announced billions of dollars in retaliatory tariffs against the U.S. on Friday in a tit for tat response to the Trump administration's duties on Canadian steel and aluminum.
Prime Minister Justin Trudeau's government released the final list of items that will be targeted beginning July 1. Some items will be subject to taxes of 10 or 25 percent.
"We will not escalate and we will not back down," Canadian Foreign Minister Chrystia Freeland said.
The taxes on items including ketchup, lawn mowers and motor boats amount to $12.6 billion.
"This is a perfectly reciprocal action," Freeland said. "It is a dollar for dollar response."
Freeland said they had no other choice and called the tariffs regrettable.
U.S. President Donald Trump has explained the steel and aluminum tariffs by saying imported metals threatened the United States' national security — a justification that countries rarely use because it can be so easily abused. He is also threatening to impose another national security-based tariff on imported cars, trucks and auto parts. The tariff threat could be a negotiating ploy to restart talks on the North American Free Trade Agreement.
Freeland said there are no grounds for further U.S. tariffs in response to Canada's actions.
Canadians are particularly worried about car tariffs because North America's integrated auto industry is critical to the economy of Ontario, which is home to Canada's capital. Freeland said such tariffs would be "absurd" because auto parts made in Canada often go to cars manufactured in the U.S. and then sold to Canadians.
"The U.S. and the Canadian economy are highly integrated. Any trade action is disruptive on both sides of the border," Freeland said.
She also said they are prepared if Trump escalates the trade war.
"It is absolutely imperative that common sense should prevail," she said. "Having said that our approach from day one of the NAFTA negotiations has been to hope for the best but prepare for the worst."
The Canadian government also announced $1.5 billion in subsidies for Canada's steel and aluminum industries.