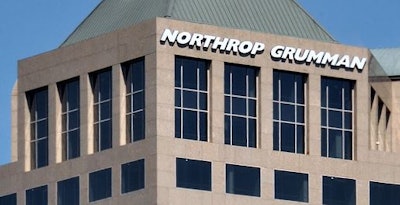 Australia has bought the first of six U.S.-manufactured long-range drones that will cost 6.9 billion Australian dollars ($5.1 billion) and significantly increase the nation's military surveillance and reconnaissance capabilities, a government minister said Tuesday.
The first MQ-4C Triton was purchased from Northrop Grumman for AU$1.4 billion ($1 billion), Defense Industry Minister Christopher Pyne told Parliament.
The drone, which has the same wingspan as a Boeing 737, will give Australia high-altitude reconnaissance and surveillance capabilities across 10 percent of the world's surface, Pyne said.
"We want to be a good ally and we want to look after our own national interests and today, we went even further along that road by announcing that we would buy the Triton unmanned aerial vehicles," Pyne said.
Pyne said one of Australia's most important contributions to "Five Eyes" — an intelligence gathering network that includes the United States, Britain, Canada and New Zealand — were reconnaissance and surveillance over Southeast Asia and Antarctica, as well as the Indian and Pacific oceans.
The Tritons will operate with 12 manned P-8 Poseidon surveillance planes that are replacing the aging P-3 Orion aircraft, he said.
Australia will ramp up its defense spending to 2 percent of gross domestic product by 2020, a year earlier than had initially been promised, Pyne said.
President Donald Trump has been critical of U.S. allies that he says do not spend enough on their own defense.