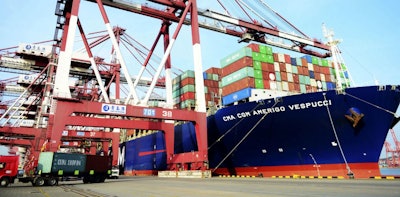 WASHINGTON (AP) — President Donald Trump is expected to meet with a top Chinese official who is in Washington for trade talks with U.S. officials.
White House economic adviser Larry Kudlow said the meeting would take place Thursday.
Treasury Secretary Steven Mnuchin is leading talks with Chinese Vice Premier Liu He aimed at avoiding a trade war between the world's two biggest economies.
Commerce Secretary Wilbur Ross, U.S. Trade Representative Robert Lighthizer, Kudlow and trade advisers Peter Navarro and Everett Eissenstat will also participate.
The Trump administration has proposed tariffs on up to $150 billion in Chinese products to punish Beijing for forcing American companies to turn over technology in exchange for access to the Chinese market. China has counterpunched by targeting $50 billion in U.S. products.
Neither country has imposed the tariffs.