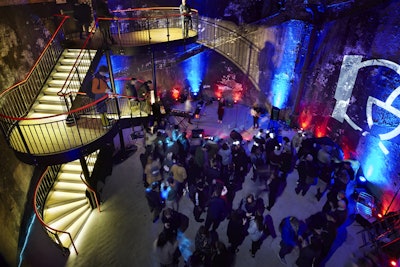 London's famed Thames Tunnel was celebrated as the eighth wonder of the world when it opened in 1843 as the first tunnel under a river.
The tunnels' grand entrance hall — nearly two centuries after construction began — is being revamped and made public for the first time by the Brunel Museum, which pays homage to the Brunel family who engineered the tunnel and raises awareness of London's industrial heritage.
As Gizmodo reports, a concrete ceiling was added to the former entrance hall during a 2010 renovation project, creating the floor of the newly opened shaft.
For the early April opening, architects created a new entrance and stairway for the entrance shaft that will be one of Brunel's main exhibits and the site of future events. Because there is only one small doorway in the shaft, equipment to build the new stairway had to be brought in piece by piece and assembled within.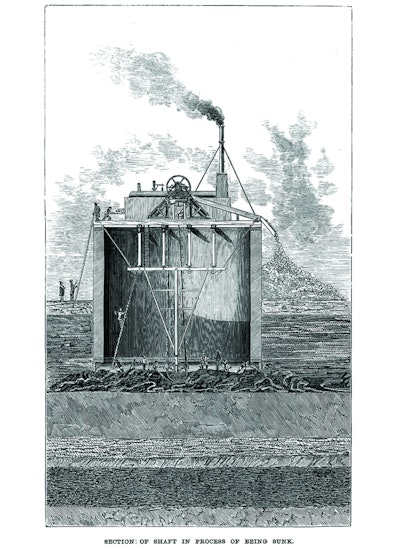 The shaft — 50 feet deep and in diameter — sports smoke-blackened walls left over from the steam trains of the 1860s.
Construction on the tunnel started in 1825 and slowly progressed as miners in protective cages would dig in 4-inch strips at a time. Close behind, bricklayers followed to secure the passage. When the trip was complete, the cages would be pushed forward with a screw jack.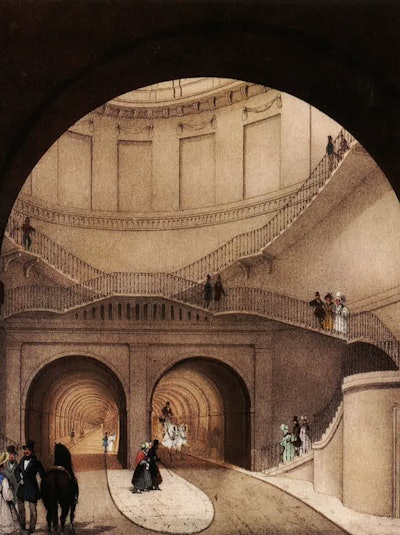 The workers battled sewage and often-ignited methane gas in four-hour shifts. During construction, the tunnel flooded five times, killing several men.
When completed in 1843, the tunnel spanned 1,506 feet with a height of 23 feet and a width of 37 feet. According to the Brunel Museum, 50,000 people lined up to walk through the tunnel at its grand opening.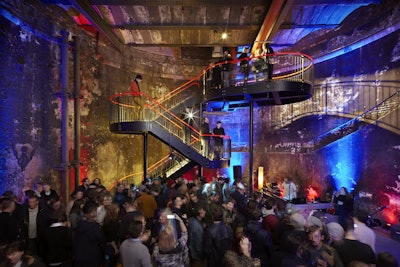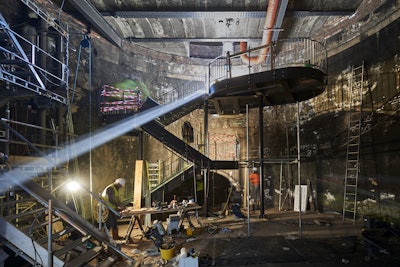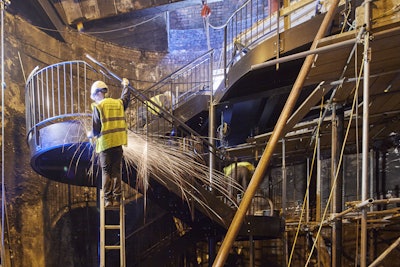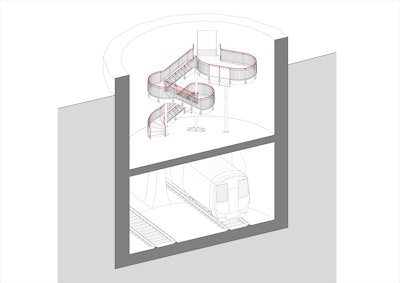 The Thames Tunnel was bought by the East London Railway company in 1865 — closing the thoroughfare to pedestrians — and still remains in use today as part of the London Overground.
(All images courtesy of Brunel Museum/Tate Harmer)