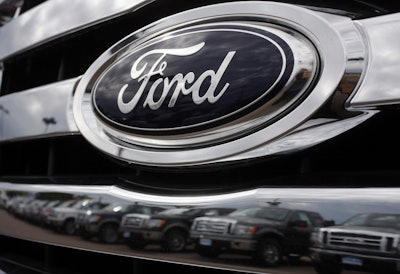 Russia is under fire from an economic recession, slumping oil prices and political turmoil, but Ford Motor Company reportedly isn't fazed.

"We see Russia as a long-term play," Mark Ovenden, the chief executive of the company's Russian joint venture, told Bloomberg in an interview this week.

Ford Sollers, which includes the Dearborn, Michigan, automaker and its Russian counterpart, invested more than $1.5 billion in Russia in last five years, and Ovenden indicated that the spending likely isn't over.

Russia was previously Europe's second-largest car market and, as its market recovers, has the potential to take the top spot.
General Motors, Bloomberg noted, pulled out of Russia as passenger car sales fell by nearly 40 percent last year, but Ford's Russian sales in the first quarter nearly doubled after the company elected to stay put.

Although the company is unlikely to sustain that pace in a shrinking market, new products and increased local manufacturing are "starting to pay dividends," Ovenden said.

Ford could also explore bolstering exports from Russia, which could be attractive in the rest of Europe due to a weak ruble and a "shortage of capacity in western Europe."