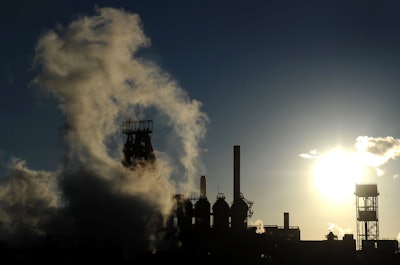 U.K. authorities are reportedly investigating potential fraud by Indian steel giant Tata.

The Telegraph reported Friday that the government's Serious Fraud Office opened a probe into claims that Tata employees falsely labeled the composition of steel products made at a facility in northern England.

The company reportedly referred itself to investigators following an internal audit. The inquiry involves documents tied to hundreds of companies — including aerospace company BAE and luxury automaker Rolls-Royce — but there is no indication that the allegations could present a safety issue.

At least nine Tata employees were suspended in connection to the inquiry. The Telegraph also reported that Tata faces a trade investigation, but that it is unclear whether the probes are related.
The report comes just days after Tata announced plans to sell of the entirety of its U.K. operations, which placed thousands of jobs in jeopardy and created a political firestorm in the country.

The BBC reported Friday that a deal to sell Tata's Scunthorpe steel plant — which was put on sale two years ago — could be imminent.

Investment firm Greybull Capital reportedly aims to invest more than $564 million in the northeastern England facility in hopes of returning it to profitability within two years.