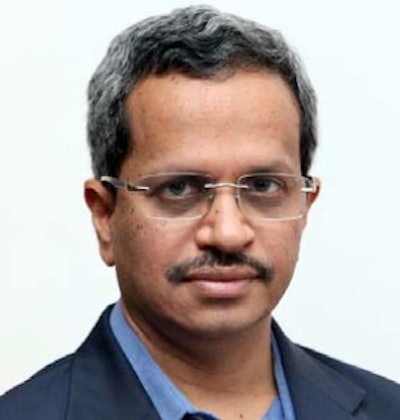 Traditionally, in a product centric world, R&D has always been perceived as intellectual property and hence treated with the utmost confidentiality and restricted to the confines of the corporate office.
Recently, we've witnessed a shift from products to an ecosystem of services around the product focusing on end user experience. There is a need for development of the product, associated platforms, and industry and geographic specific variants for companies to go to market simultaneously across multiple market segments. Global competition and reducing product lifecycles are forcing companies to leverage their value chains to retain market share.
Companies adopted the concept of "core vs context" to leverage their core competencies. Outsourcing is limited to incremental staff augmentation and discrete tactical projects in core areas with complete control on R&D while it can extend to larger projects in context areas with service providers also addressing project management.
Of late, however, cost and labor arbitrage are no longer the primary drivers and many engineering engagements are being recast as "win-win" partnerships to leverage collaborative growth opportunities. Many original equipment manufacturers (OEMs) and independent software vendors (ISVs) are collaborating with engineering service (ESO) providers to accelerate time to market, extend product lifecycles, develop platforms, enter emerging and adjacent markets, and optimize R&D operations.
A shifting ESO landscape
For over three decades, OEMs and ISVs have leveraged engineering service providers (ESPs) for tactical engineering support by using staff augmentation models for cost and labor arbitrage. Given the plethora of technologies used across hardware and software, it was easier for customers to access the global talent pool by using ESPs to provide scale whenever and wherever needed.
In the first wave of outsourcing, project execution was limited to basic activities like product documentation, testing, sustenance and support etc. Service providers provided engineers with the right skills and competencies on relevant technologies and domains. In some cases, discrete projects in non-core areas were also executed. Product engineering, however, was still considered a core activity and IP-centric; it was therefore more tightly controlled.
In the second wave of outsourcing, companies took the concept of "core vs context" further with more companies focusing on their differentiated core competencies and categorizing everything else as context. This meant that there was now a greater quantum of so called "necessary but not sufficient" features which got relegated as context. This resulted in service providers executing larger projects in non-core / context areas like independent verification & validation, value engineering, re-engineering of product variants for adjacent markets etc.
Capacity augmentation came to the fore and ESPs helped customers reduce their time to market and scale as and when there were requirements. This helped accelerate product development process and better manage operational expenditure. Access to emerging global markets also became increasingly important for customers as consumer spending rose in these markets.
In the third wave of outsourcing, businesses, driven by cost reduction and product lifecycle pressures, are increasingly focused on developing effective outsourcing strategies that drive significant improvement in global engineering and R&D operations using win-win / risk reward business models with ESPs.
Recently, the engineering services outsourcing market has witnessed substantial growth, and has evolved to encompass a broad range of new product development, platform engineering and product support functions.
Growth drivers and enablers in engineering outsourcing
The key levers and growth drivers for engineering services outsourcing include the following:
Cost: Over the years, the R&D intensity in terms of R&D spend as a percentage of sales has been constantly reducing. Smaller R&D budgets have forced companies to expand their footprint in low cost countries through partnerships with ESPs or through the establishment of captive centers to leverage the cost differential in engineering effort.
Labor: Given the complexities of the technologies involved in end-to-end product engineering, it is quite difficult to get a flexible pool of engineers with the relevant capabilities and competencies. Access to a global talent pool can go a long way in providing scale to ER&D operations.
Time: The free flow of real time information across geographies and markets thanks to the Internet has resulted in reduced product lifecycles and release cycles. Companies must constantly be ahead of the curve, or they will end up losing market share. In the online industry, there are some products which have become obsolete even before going to market. Service providers who are able to provide ready-to-use components, frameworks and methodologies to accelerate time to market are highly desirable.
Technology: Another key factor is the quantum of technological convergence across varied verticals thanks to the advent of disruptive technologies like digital and internet of things which are driving customers to a more connected world. ESPs with a footprint across industry segments are better positioned to adopt best practices and technologies from previously unrelated industries.
Revenue: The shortening product lifecycles ensure that companies do not have the luxury of addressing markets in a phased manner as global competition might quickly enter white space market segments. Simultaneous launch of products across emerging and adjacent markets will ensure that companies can maximize revenue as well as retain market share. Partnering with global service providers with footprint across multiple geos, markets, currencies and languages can help manage this risk.
Ecosystem: The world is becoming more connected with consumers expecting a seamless experience more than merely having devices with advanced features and functionalities. OEMs must ensure that there is a platform around the product which integrates the services around the product to provide a positive experience. ISVs, on the other hand, must ensure that their services are easily consumed by multiple devices with different form factors and consumed in different manners (touch, voice, video etc.).
Infrastructure: Given the plethora of regulatory compliance requirements for products across geos, the presence of lab infrastructure can go a long way in terms of reducing product certification cycle times. Access to centers of excellence for critical competencies which are not at scale like industrial design, user experience design, performance engineering etc. is quite essential for comprehensive product engineering and new product introduction.
Process: Compliance with domain centric quality certifications, access to industry specific templates and best practices can stabilize transitioning project teams and accelerate product development. Product development with a clear focus on user centricity with performance centric design while factoring in safety and criticality can ensure winning product designs.
In this highly competitive world which demands more collaborative R&D than ever, the future growth of ESPs will depend on how well they are able to drive product innovation for customers and put their "skin in the game" by sharing investments.