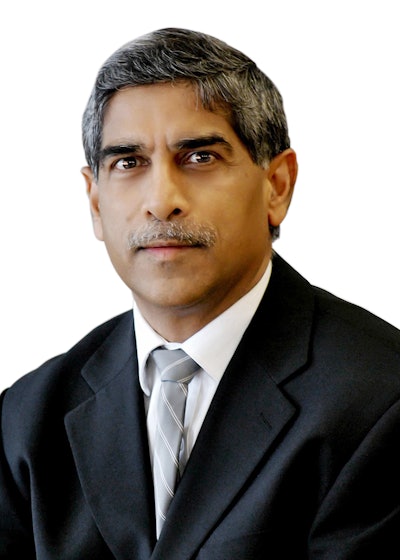 If global manufacturing adopted an official logo, a double-edged sword might be a fitting choice — especially when it comes to keeping track of products.
On the one hand, many U.S. companies have discovered that moving production to lower-cost markets such as Mexico, India, China and Vietnam has substantially reduced their manufacturing expenses. On the other it has significantly increased their supply chain complexity — by thousands of miles, multiple weeks and numerous players.
ALSO READ: Visibility In The Inbound Supply Chain
As longtime manufacturing professionals, you're probably quite familiar with this paradox and the challenges it presents. The question is: are you equally acquainted with its potential solutions? Because thanks to advanced technologies and rapidly maturing practices like the following, it's now possible to do a considerably better job of getting your hands around everything from your products' locations to what's truly happening with them anywhere in the world.
Data Integrity Tools
First a quick caveat. Although tracking, tracing and visibility tools are often worth every penny you pay for them, they are usually only as good as the quality of the information they're conveying — because it's often little things like a small typo, less-than-prompt update or confusion about what certain shipping terms mean that have the potential to compromise even the best-planned of transits.
That's why advanced data integrity tools and processes should be considered a prerequisite for any company that wants to use tracing to its full advantage. Aimed at standardizing and improving the way that all key stakeholders in a supply chain exchange updates, these tools and processes will enable your company to:
streamline shipment data collection and precisely clarify how you want your trading partners to communicate with you about key shipping milestones and metrics
monitor your carriers and vendors for full communication compliance
and confirm data completeness.
As a result, you can be far more certain that the supply chain activities you're supervising across the world are really running as smoothly as they appear — and make international shipping and inventory deployment decisions with much higher levels of confidence.
Proactive PO Management
Many people assume that product traceability starts in earnest when a finished good or order rolls off the production line. However for best results, your company can and should begin its due diligence as early as the Purchase Order confirmation and production phase — because that's often when the first potential supply chain cracks begin to appear.
By using one of the many PO Management tools available today your company can:
monitor key production milestones against vendors' confirmed PO's
identify small lapses that could lead to production or shipping delays while there's still ample time to make allowances for them
and make alternative transportation and inventory deployment decisions (such as booking expedited international transportation, redeploying other inventory or arranging for faster final-mile delivery) as needed.
Such activities can play a critical role in minimizing your supply chain disruptions, preventing inventory shortages and maximizing your delivery customers' satisfaction.
ASN Scanning
Even with watertight PO management tools and highly accurate data, it's still not uncommon for overseas suppliers or distribution centers to ship the wrong products without anyone catching the error — until someone starts unpacking containers or cartons at the final destination, and by then it is of course too late to avoid at least some loss of face. (This is particularly true in industries like retail or consumer goods, where the same product can have many minor variations; but truthfully, it can happen to almost any business.)
If this is a frequent issue for your company, you may wish to consider upgrading to less manual, more sophisticated Advanced Shipping Notice (ASN) tools.
In addition to allowing easy access to POs and the automatic generation of things like labels and packing lists, the most cutting-edge of these tools will enable your company's key suppliers to:
perform carton- or item-level scanning and packaging
and supply an automatically scanned verification against your EDI purchase orders.
As a result, your company will have a far more accurate and less error-prone means of letting its customers and destination DCs know what's really headed their way and catch any major order fulfillment mistakes before the ship literally sails.
Web-Based Visibility
Because we live in an era where even pre-teens with cell phones have access to highly accurate navigational devices, many people wonder why businesses simply don't use GPS tools to track all of their international shipments — until they discover what the astronomical cost would be.
Thankfully many carriers and 3PLs offer web-based visibility tools, a user-friendly option that is nearly as precise yet considerably less expensive. Among other things these multifaceted tools will make it possible for your company to:
obtain real-time views of where your orders and shipments are at any time by logging on to a password-protected site
receive regular notifications or updates at the pre-determined intervals or milestones of your choosing
get quick alerts every time there appears to be an exception or event that might negatively affect the timing of a delivery
and create and e-mail various detailed reports to numerous stakeholders so that you can keep everyone accurately updated without having to give too many people access to a 3PL's or carriers portal.
The advantages that these kinds of capabilities pave the way for are myriad, ranging from better contingency management to more agile inventory deployment. Plus it's difficult to put a price tag on the peace of mind they can afford.
Domestic Tracking: Definitely Not The End Of The Road
Once your shipments reach the United States, the kinds of tracking and visibility options that are available to your company probably require little to no explanation, because if you're like most shippers you've used them for years.
That's why I feel comfortable in leaving you here — or at least tabling this area of the supply chain tracing discussion for another day.
However allow me to say that if you're not taking advantage of tracking and tracing capabilities here in the States, it's never too late to talk to your 3PLs, carriers or other suppliers about doing so. After all, in today's challenging logistics arena, there's really no such thing as too much visibility — unless you're okay with the idea of seeing some of your competitors walk away with some of your business.
Rajiv Saxena, Ph.D. is Head of Supply Chain Solutions for APL Logistics.