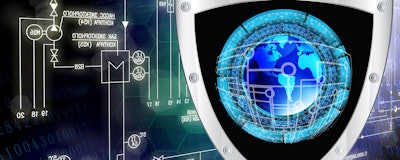 THE HAGUE, Netherlands (AP) — Attempts at digital espionage and online political manipulation in Europe are on the rise both in number and in complexity, the Netherlands' main intelligence agency said Tuesday in its annual report.
Adding its voice to fears around the world of a rise in covert digital influence and espionage, the Dutch General Intelligence and Security Service said in its 2017 report a growing number of foreign powers are using cyber espionage "to acquire information that they use for (geo) political gain."
It highlighted Russia, which it said is "extremely driven in the covert digital influencing of (political) decision making processes."
It added that the agency also has seen similar attempts by China.
The intelligence agency, known by its Dutch acronym AIVD, is known for its tracking of online threats. Dutch media reported in January that AIVD hackers penetrated the computers used by a Russian hacking group known as Cozy Bear in mid-2014 and watched them for at least a year, even managing to catch the hackers on camera.
Daily newspaper De Volkskrant and television current affairs show Nieuwsuur said Dutch spies used their access to help oust Cozy Bear from U.S. State Department computers in late 2014.
The AIVD declined comment on the reports.
In its annual report, the agency said online spying is also being used to infiltrate European multinationals, research institutes as well as the energy, high-tech and chemicals sectors.
"Terabytes of confidential information with a substantial economic value were stolen in these digital breaches," the report said.