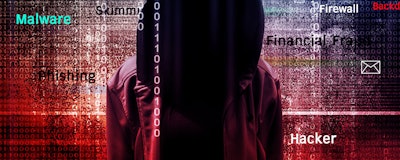 PARIS (AP) — Hackers have caused widespread disruption across Europe, hitting Ukraine especially hard.
Company and government officials reported major disruption to the Ukrainian power grid, banks and government offices. Russia's Rosneft energy company also reported falling victim to hacking, as did shipping company A.P. Moller-Maersk, which said every branch of its business was affected.
Ukrainian Deputy Prime Minister Pavlo Rozenko on Tuesday posted a picture of a darkened computer screen to Twitter, saying that the computer system at the government's headquarters has been shut down.
There's very little information about who might be behind the disruption, but technology experts who examined screenshots circulating on social media said it bears the hallmarks of ransomware, the name given to programs that hold data hostage by scrambling it until a payment is made.