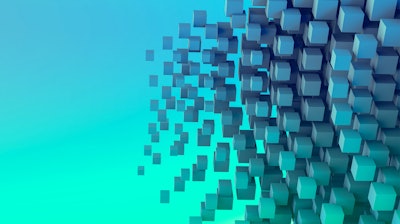 Siemens
Siemens Digital Industries Software and IBM today announced they are expanding their long-term partnership by collaborating to develop a combined software solution integrating their respective offerings for systems engineering, service lifecycle management and asset management.
Increasing competitive pressures, tight labor markets and growing environmental compliance objectives require organizations to adopt a more holistic management approach that spans the product and asset lifecycle. The companies will develop a combined software solution to help organizations optimize product lifecycles, and make it easier to improve traceability across processes, prototype and test concepts much earlier in development, and adopt more sustainable product designs. The goal is to help organizations speed innovation and time to market which can lead to improved quality and lowered costs.
The new combined SysML v1 standards-based suite of integrated engineering software is expected to support traceability and sustainable product development using a digital thread that links mechanical, electronics, electrical engineering and software design and implementation. It is intended to span the product lifecycle, from early design and manufacturing to operations, maintenance, update and end of life management. Initially, the companies are working to connect IBM Engineering System Design Rhapsody for systems engineering with solutions from the Siemens Xcelerator portfolio of software and services including Siemens' Teamcenter software for Product Lifecycle Management (PLM) and Capital software for electrical/electronic (E/E) systems development and software implementation. The companies have also connected the IBM Maximo Application Suite for asset management with Siemens' Teamcenter software to support an integrated digital thread between service engineering, asset management and services execution.
These integrations will focus on the effective reuse of processes and materials to allow traceability for sustainable product development. This can help companies to make informed decisions earlier in the design and engineering process to help drive improvements in cost, performance and sustainability. For example, companies can more quickly identify under-performing components or design elements that consume excessive amounts of power, or require maintenance or early replacement, and product innovation can be driven through an integrated digital thread that connects the physical and software assets back into product development.
Siemens and IBM are also collaborating to create a SysML v2 based solution with a migration path to help customers transition to next generation systems engineering. SysML supports the specification, analysis, design, verification and validation of a broad range of systems and systems-of-systems. Service lifecycle management can assist in maximizing business value for product servitization by connecting service engineering to service maintenance to facilitate new collaborative processes between OEM and operators.