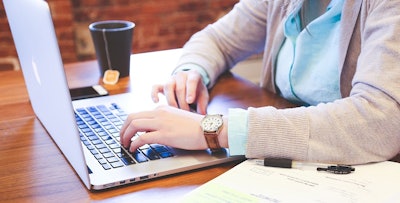 In an omni-channel world, your customer is everywhere, all the time. Gone are the days of meeting clients at a given time at a physical place. Instead, you need to be prepared to serve your customers wherever they are, whenever they're ready to engage.
For manufacturers specifically, customers include:
Distrubutors
Channel partners
Brokers
Agents
Manufacturer's reps
Installation and maintenance contractors
Design and engineering consultants
End users
Ultimately, the more complex the product and sales channels, the more customers manufacturers will need to engage throughout the customer lifecycle. But how can manufacturers provide the type of digital customer engagement that will give them the results they desire?
Shifting to Digital Customer Engagement
In today's digital, omni-channel world, manufacturers must be responsive to all sales channels and sources of demand, engagement, and loyalty. In order to make this work, organizations must make a company-wide, top-to-bottom commitment.
It's important to remember that this won't just be a technological change or upgrade, but a business transformation. More than just implementing a new piece of hardware or software, truly committing to digital customer engagement means a new strategy with new roadmaps, information models, practices, and technologies.
When trying to find a solution that fits your organization, be aware that not any seemingly technologically-advanced solution will do. Make sure you know your organization's priorities before conducting a software evaluation. This will help ensure you choose a solution that's industry-specific rather than general, a solution that's a fit for your organization, partners, channels, and markets.
Adopting the technology of the future means bypassing older technologies with new branding in favor of cloud solutions. These new technologies are a mainstay of customer engagement, should be adopted for applications, systems, and infrastructures, and are poised to take your business into the next generation and beyond.
By adopting cloud-based solutions, or a hybrid of both cloud-based and on-premises, organizations will be better able to manage their solutions and remain agile over time.
The days of product-driven sales and marketing tactics are behind us. It's time to say goodbye to the days of focusing on targeting buyers, selling products, and commoditizing choices. The future of successful customer engagement will be replete with organizations driving their business choices based on customers and market(s). In order to adapt, focus on empowering customers, creating satisfying experiences, and engaging in customer communities.
Adam Hatch is CMO of FPX.