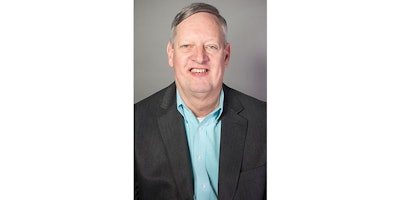 Some of the biggest names in food service and grocery have made major blunders in the past two years, leading to falling profits, diving stock prices and overall consumer distrust. To name a few: popular Mexican fast casual chain Chipotle is still trying to make up for a tarnished brand after hundreds of people fell ill after eating food contaminated with E. coli bacteria and noroviruses in 2015; organic food super-grocer Whole Foods was in hot water after listeria was found in its food manufacturing facilities in June 2016; and discount grocer Trader Joe's had to recall its hummus for possible listeria contamination in December.
These scandals remind food manufacturers that even the biggest brands with the most sophisticated operations and equipment can make dangerous errors, costing them in customers, profits and brand equity. Additionally, they emphasize the need for transparent operations from the start of the manufacturing process to the end — and particularly strict regulations on food quality.
In addition to their errors in monitoring food quality, the brands involved in these scandals may have lacked appropriate tracking capabilities that would have allowed them to more efficiently identify where the contaminated products ended up. This lag time in error correction resulted in their missteps being so heavily publicized, all of which could have likely been prevented with the proper technology in place.
If the many scandals in food service have you worried, set yourself up for success now by implementing an ERP system that includes insights critical to food and beverage manufacturers: bill of materials (BOM), quality control and traceability. Here is a closer look at how these three functions can help food manufacturers rest easy that they won't be a headline any time soon:
1. Bill of Materials (BOM) — This is the first step in the process, helping manufacturers identify how much of each ingredient they'll need in order to complete the product. To ensure the correct number of ingredients is being monitored for their quality, the BOM must have precisely accurate quantities throughout the entire manufacturing process. Without the exact number of ingredients required for production, both the quality control and traceability functions will be unable to accurately monitor and track each product. With companies that produce multiple products, including some with more complicated and intricate recipes, a sophisticated BOM that can identify the cost to purchase and use each raw material is crucial.
2. Quality Control — To prevent contamination in the first place, the ERP system should have a high-level quality control function that monitors each and every ingredient. Such a function would flag indications of product aging, allergens, lack of sanitation, etc., all of which are essential to comply with FDA regulations. A quality control function will also help to ensure the label incorporates all of the ingredients, providing suppliers and customers with a transparent view of the product and its shelf life. Implementing a strong quality control system with real-time alerts is the type of accident-prevention method that would help catch a contaminate like listeria immediately and stop the production of any impacted products.
3. Traceability — Tracking and tracing inventory is an important factor for all manufacturers, but for the food and beverage industry, it's critical. Traceability functions allow food manufacturers to track every ingredient of a product from the minute it leaves the farm to the minute it leaves the store.
For Nielsen-Massey Vanillas, traceability is the most valuable portion of the vanilla extract-manufacturer's process. "Using an ERP system that incorporates a traceability function allows us to track raw materials from bean to customer," says Global IT Director Heather Herringer. "We can know which beans were used in which extracts, which bottles were used for packaging and, most importantly, which customers received those bottles. This gives us the peace of mind that, should issues ever arise, we will be able to quickly and efficiently contact the correct customers to solve the problem."
If in the unfortunate event that one ingredient does become contaminated, traceability allows the manufacturer to quickly identify where the ingredient has been used and remove products that contain it from the shelves. For example, this function would help in identifying any chains, store locations, etc. that may have been impacted by a virus such as E.coli, making it easier for food manufacturers to take immediate action. Such quick reaction to fixing the issue is the difference between a scandal and a minor customer service issue, helping to maintain customer and distribution loyalty while minimizing costs.
To ensure your products don't end up in headlines for the wrong reasons, make sure your ERP provider is giving you the best possible functionalities that help provide accurate insight into the amount and cost of materials; ensure the quality of every ingredient is compliant and fresh; and track and trace products from start to finish.