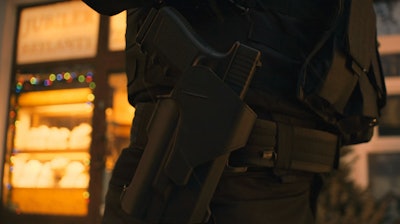 Machine Inc.
Machine Inc. unveiled the new SafeOp Holster, a digital pistol holster that secures a weapon yet allows it to be unlocked and drawn in under a quarter second.
The key to this technology is a uniquely coded ring worn on the index finger of the authorized user so only this person may draw the sidearm.
Machine Inc. also included features like movement detection with alert notifications that allow the owner to fully customize their firearm experience, all controlled via a mobile app.
The SafeOp Holster is currently being tested with 13 law enforcement departments across the country with the help of the Gun Safety Consortium.
Machine Inc. plans to release the holster to the general public.